Pharmaceutical Biotechnology - Unit 5
Syllabus
1. Fermentation methods and general requirements, study of media, equipments, sterilization methods, aeration process, stirring.

2. Large scale production fermenter design and its various controls.

3. Study of the production of - penicillins, citric acid, Vitamin B12, Glutamic acid, Griseofulvin,

4. Blood Products: Collection, Processing and Storage of whole human blood, dried human plasma, plasma Substituties.



PDF PREVIEW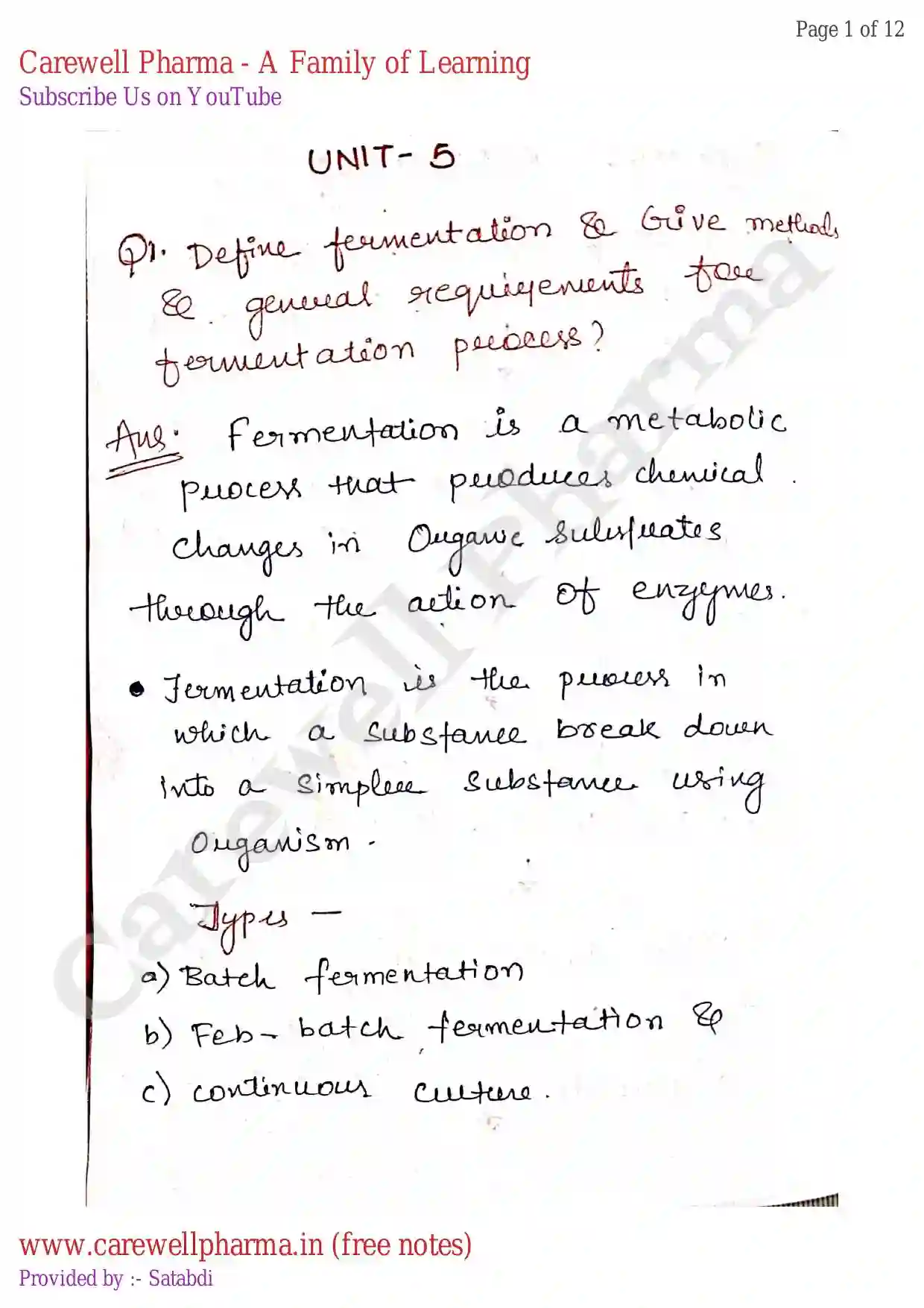 Download PDF